WHAT TO DO IN KAYSERI
Want to get a better idea of the cost of living in Kayseri? Check out these links: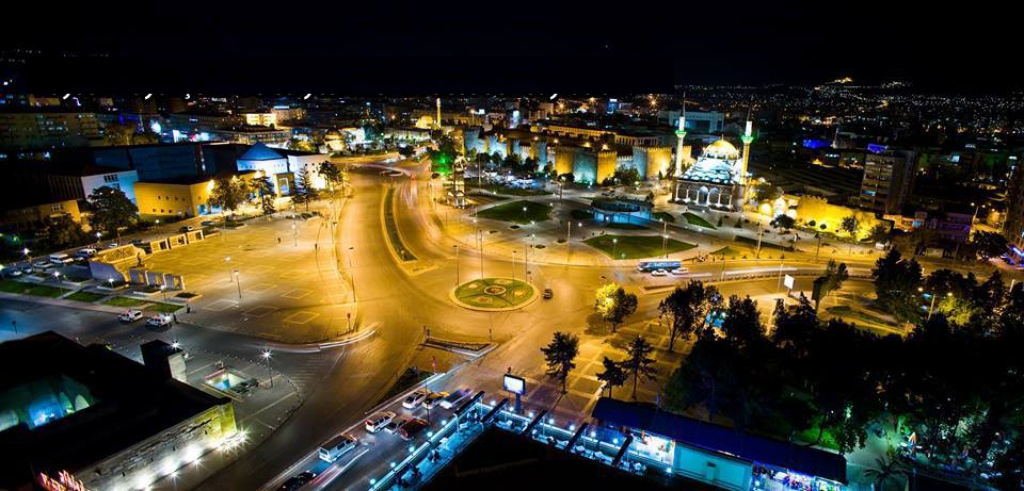 Kayseri (whose name comes from "Ceasar") is the main city of Kayseri province, the industrial center of the region of Central Anatolia. It is situated on a plateau between Kızırlırmak river and Mount Erciyes and conveniently located at the gates of the major tourist attraction and world heritage site Cappadocia as well as Mount Erciyes. The city was first established around 3000 BC, at the heart of the Hittite Empire. It was successively under the reign of Persians, Arabs, Seljuk Turks, Mongols and Ottomans; As a result, the city has changed names several times through the course of history: first known as Mazaka, then Eusebia at the Agaeus, Ceasaria in Cappadocia, Kaisariyan and finally Kayseri. It was an important trade center along the Silk Road and is still renowned today for its silk rugs
The airport being only ten minutes away from our Sümer Campus, you are ideally placed to go explore other must-see spots in Turkey, such as Istanbul, Izmir, Antalya…
KAYSERI CUISINE
The city is famous for its culinary specialties. Some of these include: Mantı, Pastırma, Sucuk, Yağlama...
WHAT TO DO IN KAYSERI
Historical Sites: Kayseri castle, The Bazaar, Hunat Hatun Mosque, Gülük Mosque, The Great Mosque, Kurşunlu Mosque, Alaca Kümbet and Döner Kümbet mausolea,Surp Krikor Church, The district of Bünyan...

Museums: The museum of Archeology, The Ethnographic Museum, The Atatürk House, Mimar Sinan Museum

Mazakaland: Enjoy the Rides, Play Lazer Tag, Try out Water Skiing, Go Ice Skating, Rent Tennis Courts, Run on the Tracks, Visit the Zoo!

Shopping Centers: Almer, Forum Kayseri, Ipeksaray, Kayseri Park...
(major blockbuster movies at the cinemas in Forum Kayseri and Kayseri Park available in !)
---
VISITING THE REGION
ERCIYES MOUNTAIN
It is the biggest peak of Anatolia with a height of 3.917m.It is composed of Büyük Ercıyes (3917m) and of Küçük Erciyes (2700m). A fully equipped Ski Center awaits you, with ski slopes at an altitude of between 2.100m and 3.340m. Currently there are around 100km of slopes, but the ski center is undergoing a major expansion project (Master Plan, the objective is 200 km of interconnected ski slopes). Daily access and ski rental are incredibly cheap compared to Western European tariffs.
Watch the 2017 Erciyes Ski Center promotional video here:
Outside of the ski season, Mount Erciyes is also a popular destination for: Trekking, Climbing, Mountain biking, Paragliding, Horse riding, Picnicking...
CAPPADOCIA
Cappadocia is a region and historical site (UNESCO World Heritage Site), situated mainly in Nevşehir province. Its boundaries are unclear, but it is generally considered to be around 15 000 km². All around you can admire the fairy chimneys and beautiful sunsets, as well as the remains of past civilizations, which have left behind underground cities, troglodytes, as well as cave churches and monasteries. The region also has one of the oldest wine industries!
The most famous activity to try out in Cappadocia, apart from trekking of course, is to discover the region while aboard a hot air balloon. Usually they start to rise up very early in the morning so that you can watch the sun rise on the beautiful reliefs of the Cappadocian landscape.
The region is also famous for its horseback riding, bicycle and Jeep and Quad safari tours.
After a long day discovering the many wonders of Cappadocia, why not enjoy a relaxing visit to a traditional hammam (for example in Ugrup, Nevşehir, or Avanos). Baryram Hacı is also particularly known for its thermal baths.
OTHER TOURISTIC SPOTS INCLUDE:
ALADAĞLAR NATIONAL PARK

SULTAN SAZLIĞI REEDFIELD – BIRD SANCTUARY

KÜLTEPE KANESH-KARUM

KARATAY CARAVANSARAY

TALAS and its underground city

ALI MOUNTAIN (ALI DAGI) - international paragliding destination