SÜMER CAMPUS
AGU's Sümer Campus was built on the former premises of the Sumer Bank Kayseri Textile Factory (the first industrial site in Turkey) and now includes both newly built and renovated historical buildings. Two thirds of the Campus, which is situated just two bus stops and 10 minutes away from the city's main square, are covered in greenery.
Locate AGU's Sümer Campus on the map, compared to the airport and city center here (link).
Along with all administrative and Faculty facilities, Sümer Campus also houses several outdoor sports facilities, as well as student and staff accommodation.
And watch the Campus in video HERE.
---
MIMAR SINAN CAMPUS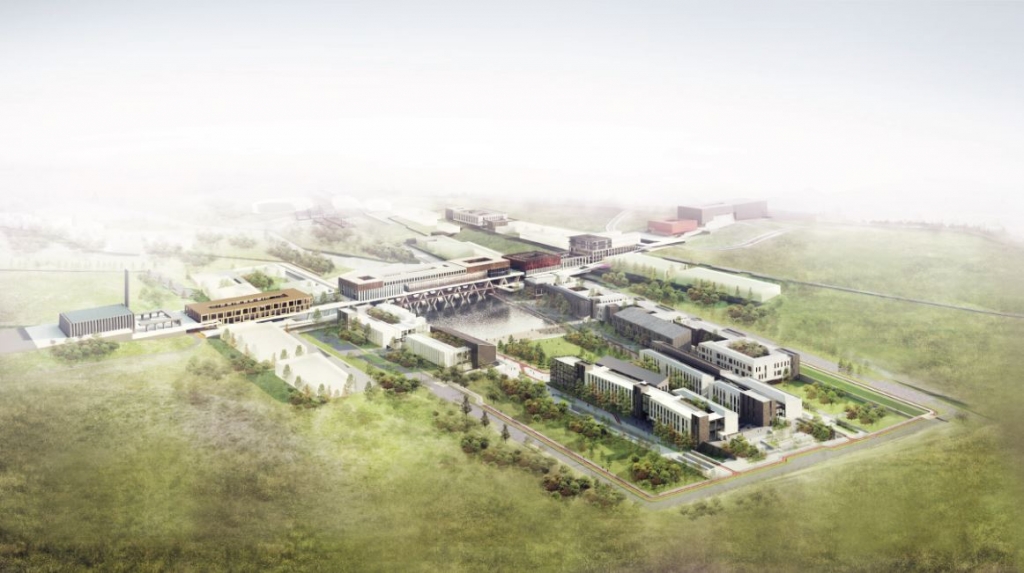 AGU has started the construction of Mimar Sinan Campus (named after famous Kayserian architect Mimar Sinan), 14km from the city center, which will eventually become the University's main campus. The total area planned for this future campus is of 360.000 m2 (with 2/3 reserved for green spaces and forests). It will house the rectorate, all faculties, as well as classrooms and laboratories. The objective is to create a beautiful and harmonious landscape, benefiting from the natural light and energy of the environment and enhanced through the creation of an artificial lake.