SOCIAL LIFE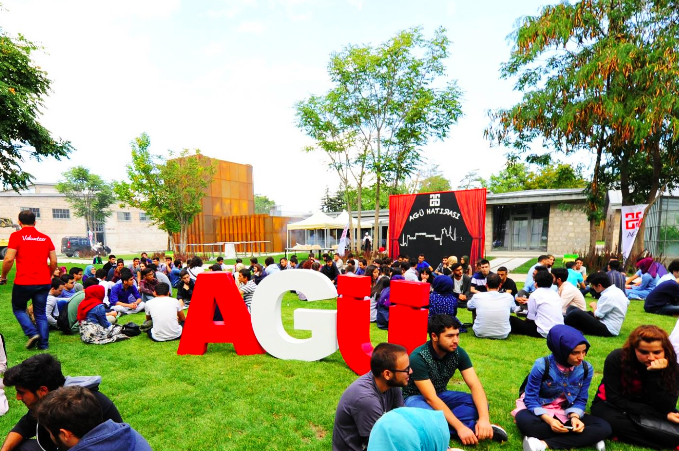 STUDENT CLUBS
Here are some examples of AGU Student Clubs, which you will have the opportunity to join as an International Student:
Charity Club
Music and Performing Arts Club
Outdoor Sports Club
Sportive Activities Club
Photography Club
Signshine Club
International Association Club
Cycling Club
Science and Technology Club
Operational Research and Engineering Club
Construction Club
Youth Life Club
Design Club
Strategy and Board Games Club
Cinema/TV Club
Business Club
AGU LÖSEV (supporting children with leukemia)
AGU Graduates
Computer Society
Finance & Economy Club
Gaming Club
Genç Tema (Environmental Protection)
Idea Camp
IEEE Club
Innovation and Entrepreneurship Club
Camping Club
Society of Women Engineers
History Club
Women in Business
Young Red Crescent
Interactive Lounge Club
AGU Construction Club's field trip to United Arab Emirates (Nov 2016)

AGU Department of Architecture technical visit to the Netherlands
(Rotterdam, Utrecht, Hilversum, Den Haag, Delft, Amsterdam)
AGU Student Clubs as well as the University Administration organize events and trips such as Skiing outings, trips to Cappadocia and Sultan Sazlığı Reedfield (Bird Sanctuary) or on-campus activities such as tournaments and Karaoke evenings. Every Spring, all Student Clubs also organize AGU Club Fest.
AGU INTERCULTURAL SERIES
Edition 1: KENYA
Edition 2: MOROCCO
Edition 3: PAKISTAN
Edition 4: EGYPT
Edition 5: SYRIA
Edition 6: YEMEN
Edition 7: PALESTINE
Edition 8: PAKISTAN
Learn more about the AGU Intercultural Series project HERE.
AGU INTERNATIONAL YOUTH FEST
Learn more about the AGU International Youth Fest project here.
COURSES AND ACTIVITIES FOR AGU MEMBERS
Every Semester, the AGU Department of Health, Culture and Sports (SKS) publishes a new schedule of culture activities for AGU members. You will, fo instance, have the opportunity to subscribe to courses such as:
Charcoal Drawing
Tile
Ceramics
Violin
Photography
Arabic
Theater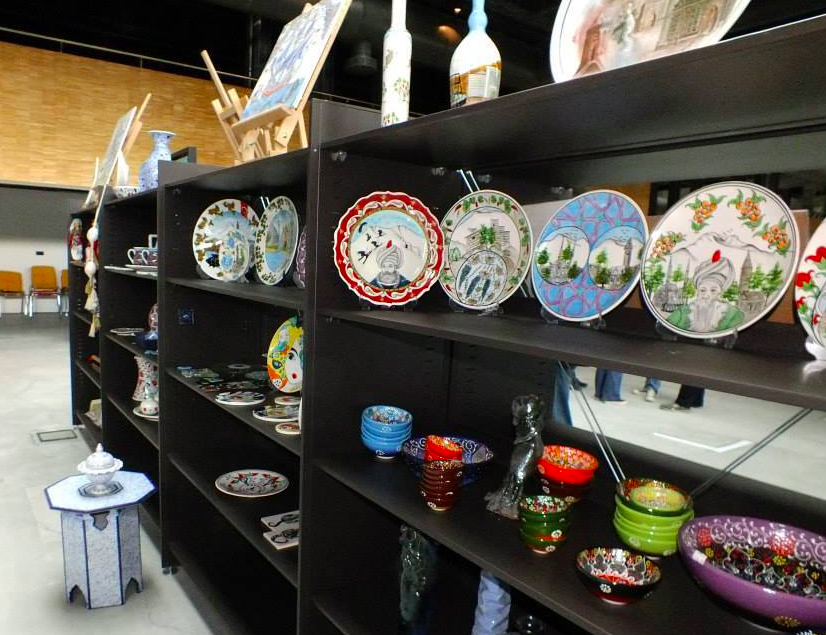 Over the course of the year, various AGU Departments organize cultural activities for AGU members, such as concerts, theatrical representations...
---
SPORTS FACILITIES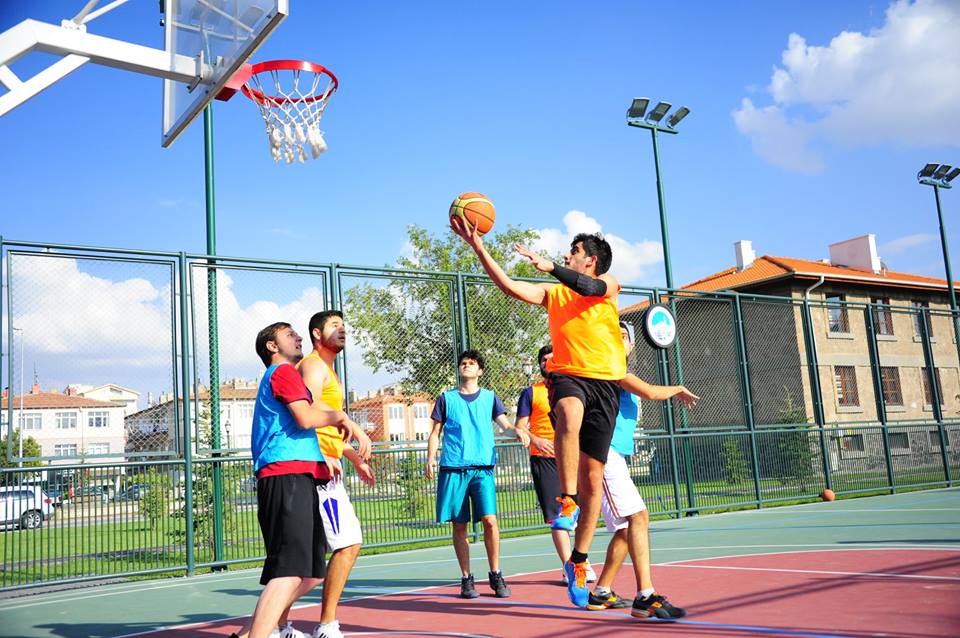 EQUIPMENT
Fitness Center
Soccer Fields
Tennis Courts
Basketball and Volleyball Courts
A Running Track
Table Tennis Hall
Billiard Tables
Dart Boards
An ON-CAMPUS FITNESS CENTER was finalized in Fall 2017. The Center will host sports classes and students will have access to weight and cardio machines.
Watch a game of the Female Basketball team Kayseri Basketbol at the !
SPORTS LESSONS
AGU members also have the opportunity to subscribe to for activities such as:
Golf
Orienteering
Ski
Horse Riding
Aerobics
Ice-Skating
Darts

Tennis
Ping Pong
Martial Arts
Modern Dance
Archery
Futsal
TOURNAMENTS
Every year the AGU Department of Physical Education and Sports (BESYO) organizes tournaments for all AGU members, in disciplines such as: Tennis, Volleyball, Basketball, Football, Table Tennis...
JOIN AN AGU SPORTS TEAM & COMPETE IN INTER-UNIVERSITY LEAGUES!
AGU Student Futsal Team takes 3rd Place
in Turkey's University League

AGU Team competes in 2017 Inter-University
Snow Volleyball Cup
Our future campus will also feature its own stadium, indoor sports hall, indoor swimming pool, and tennis, basketball and volleyball courts.
---
HEALTH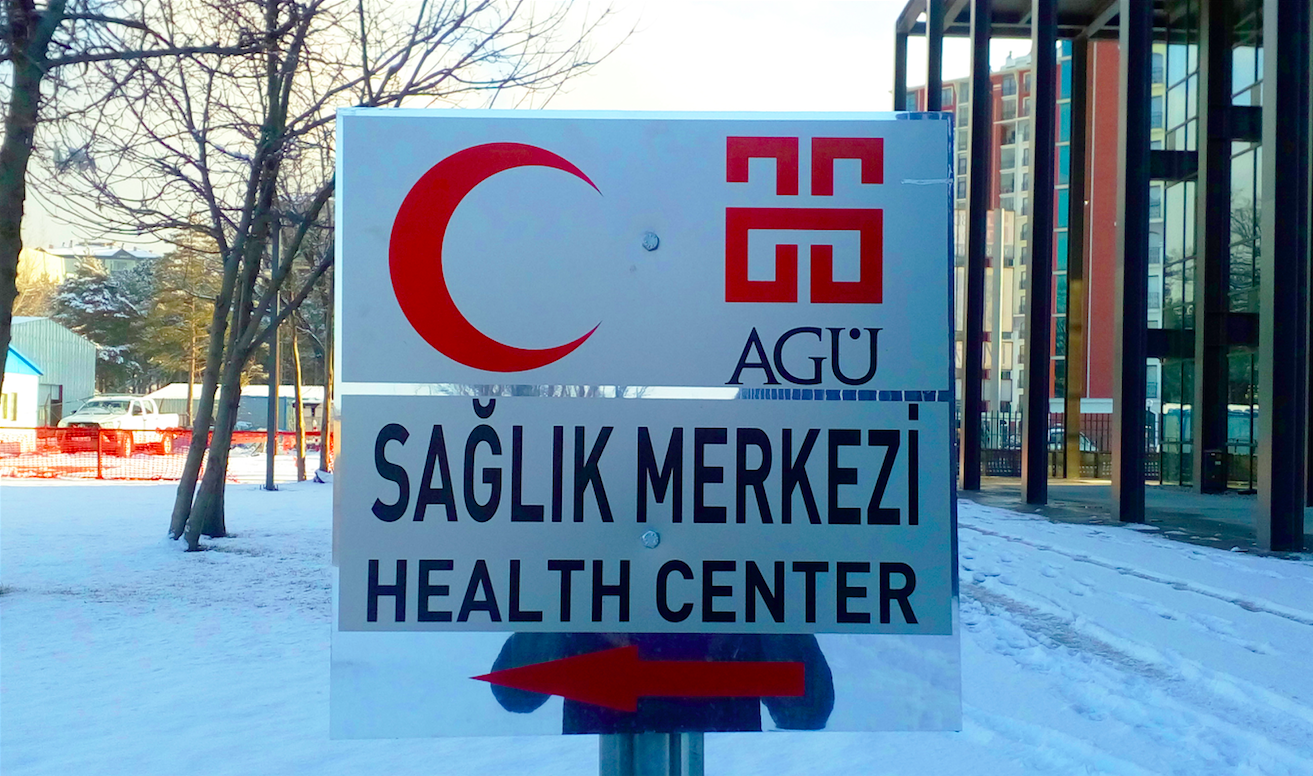 On our Sümer campus a nurse is available on site at the AGU HEALTH CENTER until 5pm. A doctor is available in the morning during weekdays.
Outside of their working hours, our security team is available on campus 24/7 to assist in case of emergencies.