BEFORE COMING TO TURKEY
The following are only a brief summary of information you need to know regarding work and residence in Turkey.
As a foreign citizen, you have to fulfill some legal obligations in order to work and stay in Turkey (If you already stay and work in Turkey with valid documents please inform us). The legal obligations you are supposed to fulfill are as follows:
Work Visa,
Work Permit
Residence Permit
Passport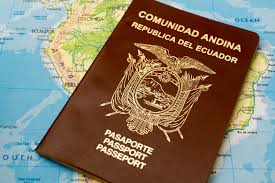 Before starting your application to come and work in Turkey, you must make sure that you have a passport that is valid for at least 6 months after your projected date of entry into the country.
Work Visa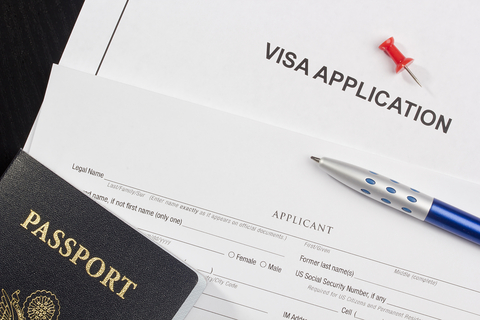 The Work Visa is a kind of visa which gives non-Turkish citizens clearence to enter Turkey and work here within a time frame following entry. As of April 17, 2013, the Turkish Government replaced the regular "sticker visa" with electronic visas (e-visa). But, please note that the e-visa is only valid when the purpose of travel is tourism or commerce. Other purposes, such as work and study, still require regular visas issued by the Turkish Embassies or Consulates.
To be able to get a Turkish work visa you should have a letter and contract from our side. These papers will be arranged by YOK (Turkish Higher Education Council). If YOK approves your application (this procedure may take up to a couple of months), an officially recognized electronic copy of the letter of approval and the draft of your contract will be e-mailed to you. Then, you will apply for a work visa to the nearest Turkish Embassy or Consulate in your country. The documents or items required by the Embassy or Consulate are a valid passport, YOK letter, contract and certain amount of cash for the work visa fee.
For more complete information on visa and other useful details, please check the following link: http://www.mfa.gov.tr/visa-information-for-foreigners.en.mfa
Work Permit
A work permit is a legal authorization from the Turkish Government which allows a non-citizen to take a job within Turkey. The work permit for international faculties is provided by YOK. Your work permit will be issued and sent by YOK after you make a payment for the work permit fee either to Turkish Embassy/Consulate or local tax office here in Kayseri.
For more information on work permit please check the following link:
http://www.expatguideturkey.com/work-permit/
Residence Permit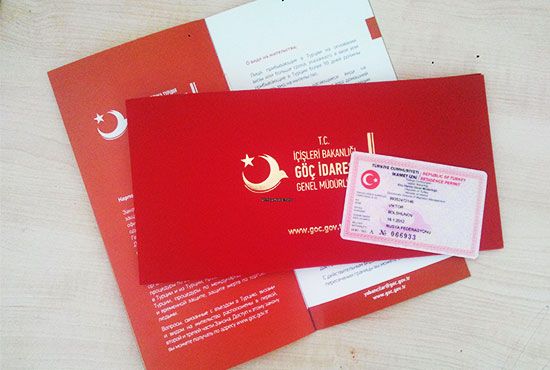 The non-Turkish citizens who are planning to stay in Turkey for more than 90 days within a 180-day period, must get a Turkish residence permit. Your work permit will be issued by YOK and then sent to you. According to the law on foreigners and international protection (law no. 6458), a valid work permit shall be considered as a residence permit. So, your work permit issued by YOK will be used as a residence permit.
If you are married (with/without childeren) and come to Turkey with your family, they should apply to the Turkish Immigration Office here in Kayseri for the residence permit as well. This is a complex procedure which requires both paperwork and online application. If you inform us on the issue, we will provide support you need in this process.
Please note that the residence permit fee varies based on nationalities. For more information on the fees please check the following link : http://www.expatguideturkey.com/work-and-residence-permit-fees-for-2014/

11-Digit Foreign ID Number
An 11 digit-ID number is assigned to people who reside in Turkey, either Turkish or non-Turkish. All legal transactions such as arranging work/residence permits, registering to Turkish social insurance, making tax payments, opening a bank account, purchasing a car, renting a flat, etc. are carried out and tracked by this unique number. You can learn your ID number after your application is accepted and your letter written by YOK.
If you worked or stayed in Turkey in recent years, such a number might already be assigned for you. In that case, please contact us and declare your ID number in order to prevent assigning two different ID numbers on your name.