The AGU Intercultural Series
The AGU Intercultural Series were launched as an interactive gathering, where AGU members of a certain nationality/origin have the opportunity to present their country and culture to the rest of the AGU community as well as participants from outside the University interested in joining the event.
The events are organized by the AGU International Office in collaboration with the AGU International Association and the students presenting their country.
The objective is to:
Highlight and raise the international profile of the University (currently 40 nationalities are represented on campus) & World's cultural variety, differences, similarities, evolution
Raise curiosity and interest in the AGU community (and even beyond)
Educate attendees, open the eyes and minds of attendees to the rest of the World
Encourage dialogue among cultures, intercultural exchange, cultural enrichment
Strengthen the ties of the whole AGU Community
Entertain attendees, create a show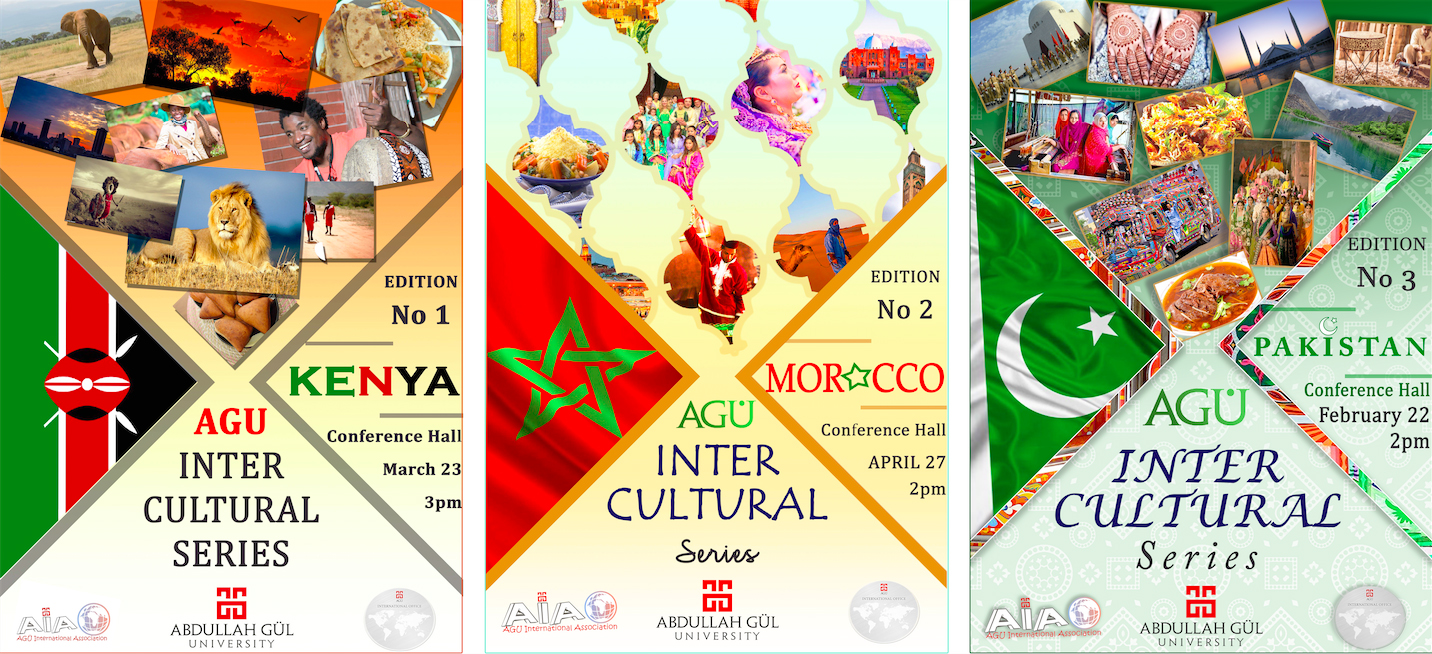 Each event of the AGU Intercultural Series is unique, as it reflects the individual personalities and cultural backgrounds of each hosting country's representatives; however, as a general idea, the Series are the opportunity to share information on: Geography, History, Values, Traditions, Music, Dance, Language, Sports, Cuisine, Religion, Etc.
Organizers have the opportunity to display slideshows, music, photos, videos, performances, snacks… In the hopes of transmitting joy, fun, knowledge, curiosity, cultural input and positive messages!
First Edition – KENYA!
Read the blog article about the AGU Intercultural Series - KENYA Edition here.
Second Edition – MOROCCO!
Read the blog article about the AGU Intercultural Series - MOROCCO Edition here.
Third Edition – PAKISTAN!
Read the blog article about the AGU Intercultural Series - PAKISTAN Edition here.