The AGU credit allocation system is in compliance with the Bologna declaration. The course database systematically specifies the number of ECTS credits associated with each course.
---
AGU credit allocation process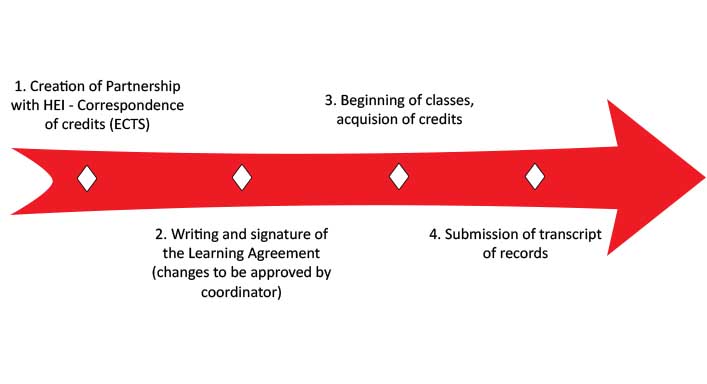 ---
If the partner university doesn't work according to the ECTS system, the number of full-time study credits is determined when signing the agreement.