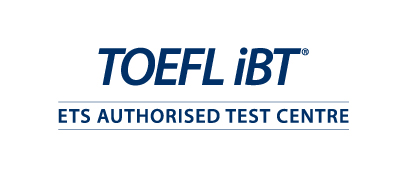 The Abdullah Gül University (AGU) is a certified TOEFL iBT Test Center.
"The TOEFL® Test Gives You an Advantage: Most Widely Accepted, Most Popular and Most Convenient Choice
The TOEFL test is the most widely respected English-language test in the world, recognized by more than 10,000 colleges, universities and agencies in more than 130 countries, including Australia, Canada, the U.K. and the United States. Wherever you want to study, the TOEFL test can help you get there."
For more information regarding ETS or the TOEFL iBT® test, please contact toefl@agu.edu.tr
For more information: https://www.ets.org/toefl
Test Center Name: Abdullah Gül University
Test Center Number: STN20061A
---
The TOEFL iBT is highly appreciated by the AGU International Students Selection Committee. Obtaining a good score at this test would maximize your chances to be accepted into one of AGU's Faculties.
AGU TOEFL iBT minimum requirements for international student applications:
A minimum of 75 (overall score) is required for the TOEFL iBT when applying to AGU
REMEMBER to order a score report to be directly sent to the Abdullah Gül University, by using our TOEFL Designated Institution Code: B426
---
REGISTER FOR THE NEXT TOEFL IBT SESSIONS HERE:
Register for a TOEFL iBT exam session here
These are the upcoming scheduled test dates at the Abdullah Gül University TOEFL iBT Test Center:
December 8, 2018
January 12, 2019
February 8, 2019
April 5, 2019
Official ETS TOEFL iBT Sample Questions
---
TEST CENTER LOCATION
The Abdullah Gül University